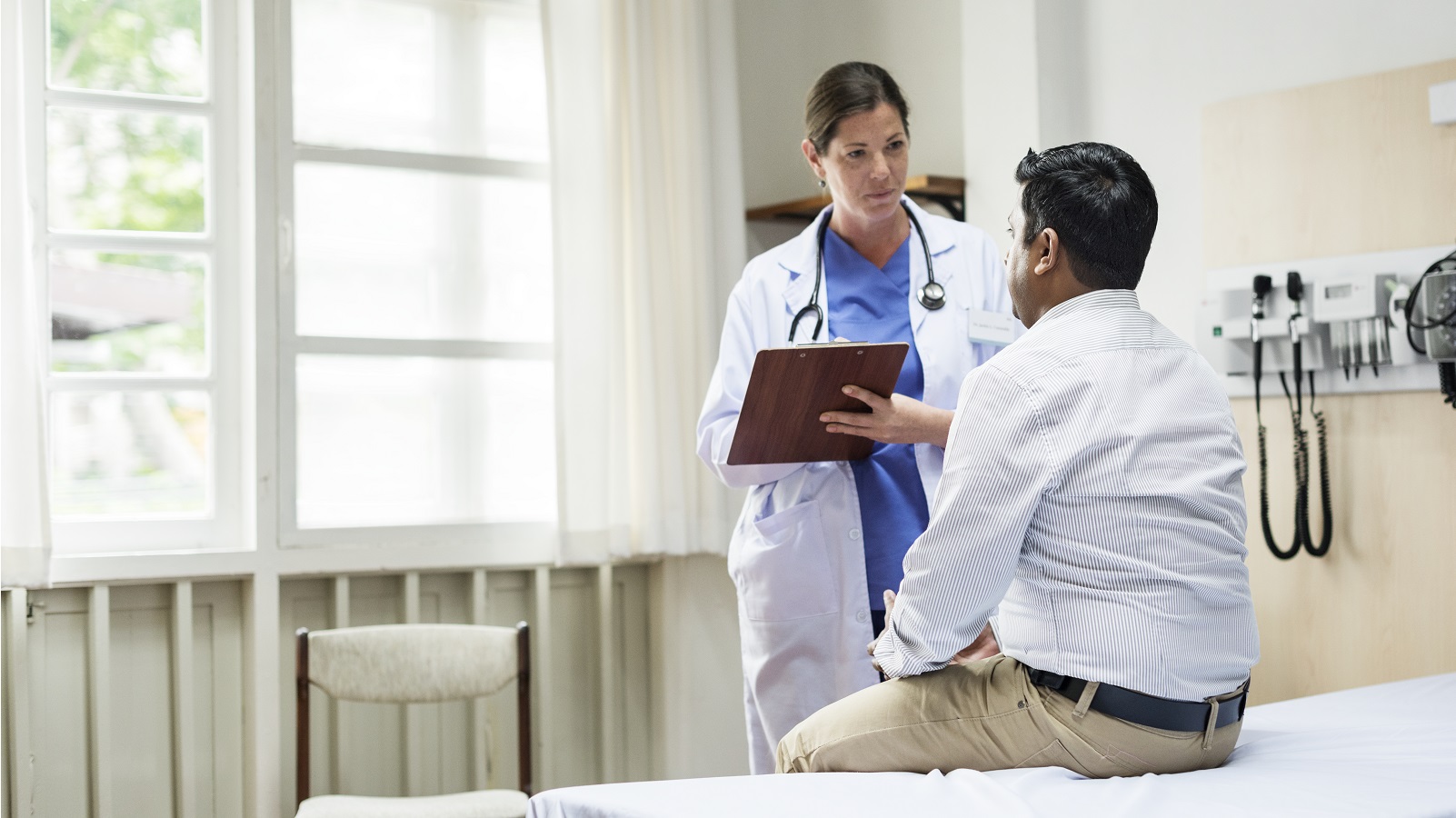 The Casper-Natrona County Health Department is the coordinator of Wyoming Cancer Resource Services for Region II (Carbon, Converse, Natrona, and Niobrara Counties).
The program includes:
Education and awareness about cancer prevention programs and services as well as related cancer risk factors.
Promotion of early detection of cancer at intervals recommended by national screening guidelines
Referral of eligible participants to state-funded cancer screening programs
Patient navigation for Wyoming residents needing local, regional, state and national cancer information and resources.
Filling service gaps utilizing resources within the communities in the region.
All services provided by CNCHD with the Wyoming Cancer Resource Services are free and confidential.
Cancer Prevention Programs
Patient Navigation
The Casper-Natrona County Health Department provides patient navigation for people needing cancer screening, treatment, or survivorship assistance.  Travel vouchers may be available for patients needing care outside of Natrona County.  Vouchers are awarded based on client's income and on a first-come-first-serve basis.  Contact us at (307) 235-9340 if you are in need of patient navigation or travel assistance.
Cancer Survivorship
The Casper-Natrona County Health Department is offering patient navigation and case management for cancer survivors who wish to continue to improve their health and wellness after their cancer treatment.  For more information, call us at (307) 235-9340.
Breast, Cervical, and Colorectal Cancer Screening
Please contact us to help you enrolll in the FREE cancer screening programs by calling the Casper-Natrona County Health Department at (307) 235-9340.
Other information about Wyoming Cancer Resources can be found here: health.wyo.gov/publichealth/prevention/cancer/wcrs
Lung Cancer Prevention
The Casper-Natrona County Health Department is now offering radon test kits.  Please see our 
Radon Page
 for more information.
Skin Cancer Prevention
The Casper-Natrona County Health Department is partnering with City of Casper and other agenices to provide bulk sunscreen dispenser for the public in locations where sun exposure is likely (i.e., pools, public gathering locations, etc).  If you are interested in hosting a bulk sunscreen dispenser, please contact us at (307) 235-9340.
Regardless of whether you have other risk factors, such as family history, reducing your exposure to ultraviolet (UV) rays can help keep your skin healthy and lower your chances of getting skin cancer in the future. Most people get at least some UV exposure from the sun when they spend time outdoors. Making sun protection an everyday habit will help you to enjoy the outdoors safely, avoid getting a sunburn, and lower your skin cancer risk.
Stay in the shade, especially during midday hours.

Wear clothing that covers your arms and legs.

Wear a hat with a wide brim to shade your face, head, ears, and neck.

Wear sunglasses that wrap around and block both UVA and UVB rays.

Use sunscreen with a sun protection factor (SPF) of 15 or higher, and both UVA and UVB (broad spectrum) protection.
Additionally, avoiding UV exposure in tanning beds, performing regular skin checks, and consulting your physician whenever you have a concern can reduce your risk of developing skin cancer. 
Cervical Cancer Prevention & HPV Vaccine
Human papillomavirus (HPV) is a very common virus that can lead to cancer. Nearly one in four people are currently infected with HPV.  Over 30,000 people in the United States each year are affected by cancer caused by HPV infection.
HPV vaccination provides safe, effective, and lasting protection against the HPV infections that most commonly cause cancer.
The Casper-Natrona County Health Department offers HPV vaccination.  For more information, please seek our Immunization Page.
Who Should Get HPV Vaccine?
HPV vaccination is recommended for preteen girls and boys at age 11 or 12 years. All preteens need HPV vaccination so they can be protected from HPV infections that cause cancer.
Teens and young adults who didn't start or finish the HPV vaccine series also need HPV vaccination.
Teens and young women can get HPV vaccine until they are 27 years old and young men should get HPV vaccine until they are 22 years old.
Teens and young men who have sex with other men or who have weakened immune systems should get HPV vaccine until they are 27.
Transgender individuals should also get HPV vaccine until they are 27.
CDC recommends that 11- to 12-year-olds receive two doses of HPV vaccine at least six months apart to protect against cancers caused by human papillomavirus (HPV) infections.
The first dose is routinely recommended at 11-12 years old.
The second dose of the vaccine should be administered 6 to 12 months after the first dose.
Vaccination with the two-dose series can be started at age 9 and through age 14.
Teens and young adults who start the series later, at ages 15 through 26 years, need three doses of HPV vaccine to protect against cancer-causing HPV infection.
Adolescents aged 9 through 14 years who have already received two doses of HPV vaccine less than 5 months apart, will require a third dose.
Three doses are recommended for people with weakened immune systems aged 9-26 years.
Who Should Not Get HPV Vaccine?
Tell your doctor about any severe allergies. Some people should not get some HPV vaccines, including:
People who have ever had a life-threatening allergic reaction to any ingredient of an HPV vaccine, or to a previous dose of HPV vaccine.
People who have an allergy to yeast (Gardasil and Gardasil 9).
HPV vaccines are safe for children who are mildly ill – for example, with a low-grade fever of less than 101 degrees, a cold, runny nose, or cough. People with a moderate or severe illness should wait until they are better.
What Types of HPV Vaccines Are There?
Two HPV vaccines have been licensed by the U.S. Food and Drug Administration (FDA).
Gardasil (Merck) is a quadrivalent HPV vaccine (4vHPV) that protects against HPV types 6, 11, 16, and 18.
Gardasil-9 (Merck) is a nine-valent HPV vaccine (9vHPV) that protects against HPV types 6, 11, 16, 18, 31, 45, 52, and 58.
Both HPV vaccines protect against the two HPV types, 16 and 18, that cause most HPV cancers.
How Well Do These Vaccines Work?
HPV vaccination works extremely well. Clinical trials showed the vaccines provided close to 100% protection against precancers and, for Gardasil and Gardasil 9, genital warts.
Since the vaccine was first recommended in 2006, there has been a significant reduction in HPV infections.
Research has also shown that fewer teens and young adults are getting genital warts.
In other countries such as Australia where there is higher HPV vaccination coverage, HPV vaccine has also reduced the number of cases of precancers of the cervix in young women in that country.
Also, genital warts have decreased dramatically in young adults in Australia since the HPV vaccine was introduced.
HPV vaccine offers long-lasting protection against HPV infection and HPV disease
10 years of data show that HPV vaccination provides long-lasting protection.
There is no evidence to suggest that HPV vaccine loses the ability to provide protection over time.
What Are the Possible Side Effects?
Vaccines, like any medicine, can have side effects. Many people who get HPV vaccine have no side effects at all. Some people report having very mild side effects, like a sore arm from the shot.
The most common side effects of HPV vaccine are usually mild, and include:
Pain, redness, or swelling in the arm where the shot was given
Fever
Headache or feeling tired
Nausea
Muscle or joint pain
Brief fainting spells and related symptoms (such as jerking movements) can happen after any medical procedure, including vaccination. Sitting or lying down when getting a shot and staying in that position for about 15 minutes after a vaccination can help prevent fainting and injuries caused by falls.
On very rare occasions, severe (anaphylactic) allergic reactions may occur after vaccination. People with severe allergies to any component of a vaccine should not receive that vaccine.