Sexual Health + Sexually Transmitted Infections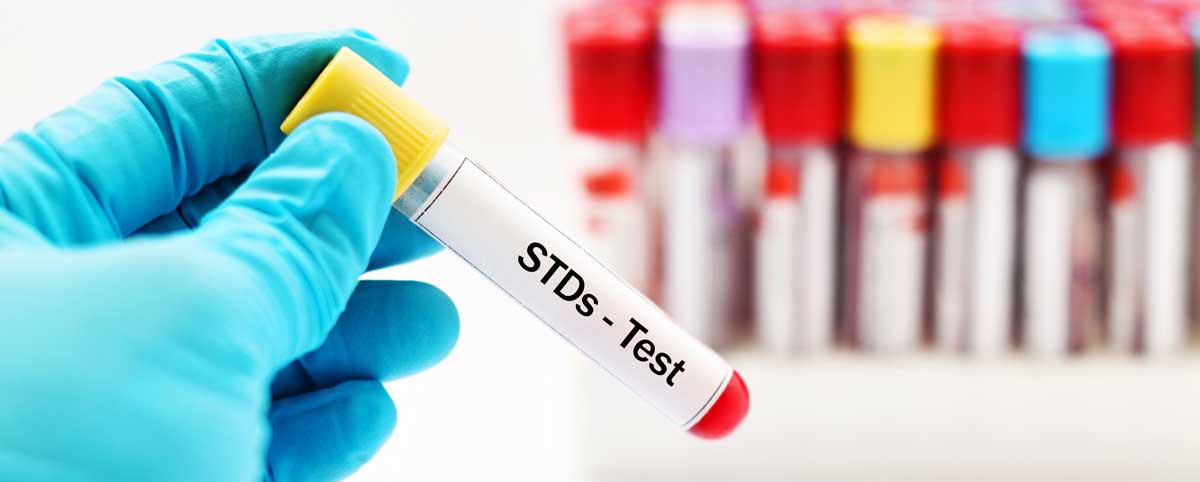 Our public health nurses and health care providers deliver evidence-based health education to all clients aimed at reducing risk behaviors, including: unprotected sex, multiple sex partners, injection drug/needle use, tobacco/alcohol/drug use, unsterile tattooing, and others.  We offer comprehensive sexual health risk assessments to determine the most appropriate plan of STI testing based on the individual patient's risk factors.  We educate patients on all forms of sexual health protection and birth control.  Our Disease Prevention Clinic offers a multitide of testing options for sexually-transmitted infections (STIs).    Testing offers include testing for chlamydia, gonorrhea, syphillis, HIV, herpes, Hepatitis B, and Hepatitis C.
If a person is diagnosed with a sexually-transmitted infection, we provide comprehensive treatment for the diagnosed patient and also assist with partner notification, partner testing, and partner treatment.
Most of our tests and clinical visits for STI testing are offered on a sliding fee scale (with proof of income).
We recommend making an appointment for sexual health risk assessment and STI testing.  Please call the Disease Prevention clinic at (307) 577-9757 to make an appointment.  We do accept walk-ins, but wait times may vary widely based on staff availability, pre-existing clinic appointments, and other factors.  Patients who are experiencing current symptoms of an STI such as genital burning or itching, discharge, etc will be prioritized.
---
Knowyo
HIV and STI (sexually-transmitted infection) testing
With this program you may text "KNOW" to 91011 or go to www.knowyo.org and you will receive a confidential voucher for $15  for a free HIV test or to be applied toward other STI testing, and you'll receive important information regarding STDs.  (Voucher is good for $15 which covers the fee for an HIV test itself or can be put toward any other STD testing services.  Most STI testing is done on a sliding fee scale with proof of income.  Other clinic charges may apply.)
---
Additional Resources
For information on Breast and Cervical Cancer Screenings, visit www.health.wyo.gov/PHSD/bccedp/about.html
For information on Sexually Transmitted Diseases, visit www.health.wyo.gov/PHSD/std/index.html
For information on HIV/AIDS, visit www.health.wyo.gov/PHSD/aids/index.html
Wyoming Department of health, visit www.health.wyo.gov